Invitation
Ladies and gentlemen,
the COVID-19 epidemic, caused by the SARS-CoV-2 coronavirus, began on November 17, 2019, in the Chinese city of Wuhan. The virus spread rapidly around the world, creating enormous health, economic, environmental and social challenges. On March 11, 2020, the World Health Organization announced the state of a pandemic. Today, countries around the world are still struggling to slow disease transmission by testing and treating patients, quarantining people suspected of being infected, tracing contacts, restricting large gatherings, maintaining total or partial lockdowns, and more recently mass vaccination.
The COVID-19 pandemic has had a significant impact on health and social care systems' capacity and ability to continue to provide essential services. Healthcare professionals around the world face the challenge of the growing demand for care of COVID-19 patients. Maintaining services for prevention and treatment is crucial, particularly for the most vulnerable populations, such as children, older adults, people with chronic diseases, minorities and people with disabilities.
Our knowledge of the SARS-CoV-2 coronavirus is still incomplete. More and more treatment options are emerging for those who become infected. However, the long-term consequences of COVID-19 and their impact on the daily functioning of patients are an increasing problem. Research conducted in various centres shows a variety of post-COVID functional limitations. Systematic gathering of knowledge on this subject, its analysis, comparison and exchange are necessary for the development of therapeutic and rehabilitation measures aimed at recovery and proper everyday functioning.
The aim of the 4th Conference "Innovations in occupational therapy": From East to West - occupational therapy during the COVID-19 pandemic is an attempt to review and exchange knowledge about the consequences of the pandemic for the daily functioning of patients and to indicate the needs and directions of therapeutic activities in the field of occupational therapy.
The conference's programme includes two thematic blocks. With two sessions, the morning block will consist of speeches by representatives of organisations and universities worldwide, conducting research and education in occupational therapy. According to the conference title, we will take a "journey" from the East to the West and learn about the diverse practices developed by occupational therapists following the outbreak of the COVID-19 pandemic. This part of the conference will be held in English. The afternoon block, also consisting of two sessions, will be conducted in Polish. We invited outstanding Polish representatives of such research and practice fields as paediatrics, cardiology, pulmonology, orthopaedics, neurology, neuropsychology, geriatrics, and medical biology to participate in this session. The presentations of experts in these fields will constitute a multidimensional, interdisciplinary presentation of the impact of COVID-19 on humans. They will indicate the directions for developing the practice of occupational therapy during the closing discussion.
Persons interested in participating in the conference are asked to fill in the application form, which can be found in the registration tab, by February 28.
Participation in the conference is free of charge.
Honorary Patronage of the Conference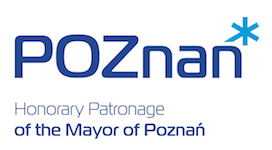 Jacek Jaśkowiak
Mayor of Poznań

prof. dr hab. med. Andrzej Tykarski
Rektor of Poznań University
of Medical Sciences
Scientific Patronage of the Conference

Polskie Towarzystwo Gerontologiczne
Oddział Poznański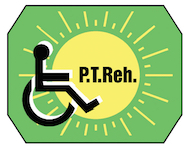 Polskie Towarzystwo Rehabilitacji
Oddział Wielkopolski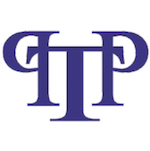 Polskie Towarzystwo Psychiatryczne
Sekcja Arteterapii
Educational Patronage of the Conference
Social Patronage of the Conference
Parlamentarny Zespół ds. Osób Niepełnosprawnych
Komisja Rodziny, Polityki Senioralnej i Społecznej Senatu Rzeczypospolitej Polskiej
Sponsors, Exhibitors, Organising Partners